Welcome to Jill Jordan Fitness
---
Welcome to the Jill Jordan Fitness site. Fitness is one of my biggest passions in life. Helping women become healthy, to feel great and to be stronger. I am a National Academy Sports Medicine Certified Personal Trainer, Fitness Nutritional Specialist,Group Personal Training Specialist and Women's Fitness Specialist. I have 9 years of personal training experience. I specialize in small group personal training and private personal training sessions with women of all ages and all different fitness levels. I have trained everyone from professional athletes to grandmothers to teenagers to new mothers. I work with all fitness levels and ages. I customize each workout according to what each specific client needs whether in a small group or a private session.

I also have online nutrition plans and workouts for those who want to workout on their own with guidance from a paper based plan. I teach healthy living lifestyle, clean eating, proper form and exercise technique. I work with my clients on nutrition plans and specialize in change of workout to build lean muscle and burn body fat with functional training. I incorporate equipment into the workout, but focus on the body being the machine and not rely on machines to do the work for us. My programs are designed to work on balance, stabilization, and strengthening of the core and hips as well as the muscles all while performing fat burning exercises.

Functional training includes free weights, balance disks, bose balls, kettle bells, TRX bands, cables, body bars, pulley systems, yoga balls and medicine balls. My program is designed to customize each client's workout according to their needs, goals and fitness levels. A large part of our one hour workout incudes a full 20 minutes of core. The core and hips are the foundation of the body. I also offer 30 and 60 minute private sessions for those who want a one-on-one session.

Strengthening the stabilizer muscle in the hips, low back and abs is crucial to a strong body and protects us from injury. And of course, measurement of body fat is done throughout the program. I focus on body fat percentage more than weight. Muscle weighs more than fat and the scale is no indication of our true progress. This is your accountability.

I love what I do. This is my passion and it is so rewarding to help my clients reach their goals and to learn to love exercise and eating healthy, making it a healthy living lifestyle….not just a goal, but a lifetime of health.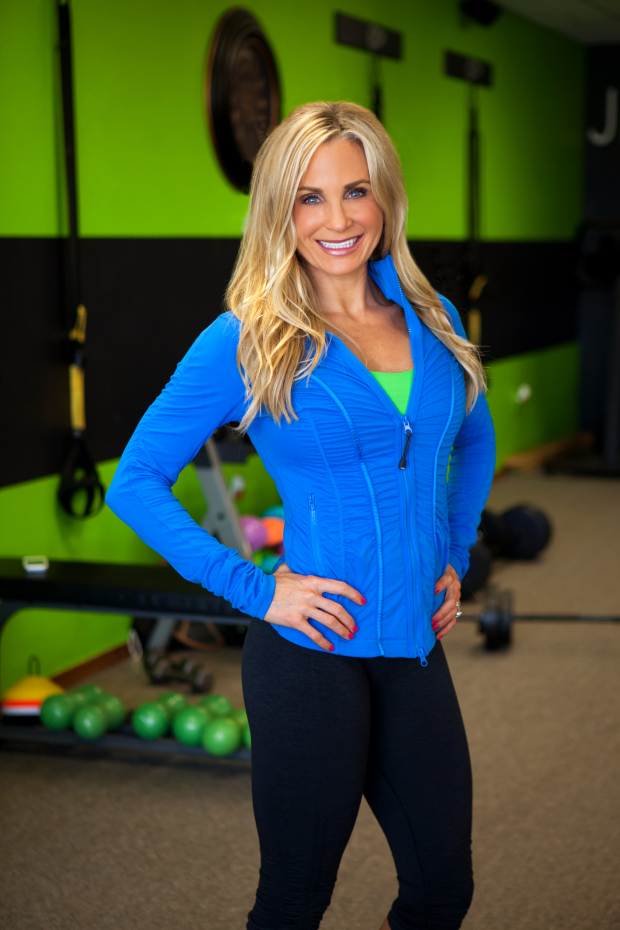 I will be your Trainer at Jill Jordan Fitness. I look forward to working with you!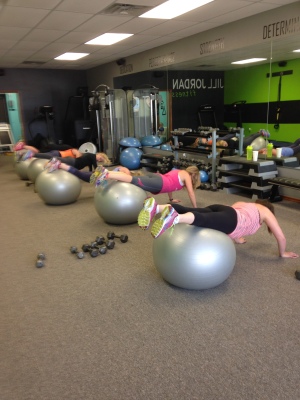 You can progress using your balance on a stability ball in any exercise and you work your core harder.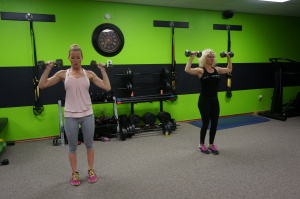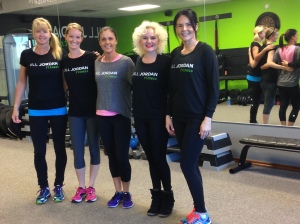 Always be the best you can be!
Plyometrics or high intensity cardio in between weights is a great way to burn body fat.
Consistency is how you get results! Working with TRX is a great core workout also.
Working the large muscle groups with squats, lunges and deadlifts is very important, but don't leave out the stabilizer muscles in the hips. Working with bands is one of the best ways to sculpt.
Isometric wall sits. One of the best leg exercises you can do to strengthen your quads. To advance this exercice, you can hold a weight.
Keep working hard until you succeed, then keep working!
For more information or to schedule a consultation, call 405-819-0429 or email me at jilljordanfitness@yahoo.com